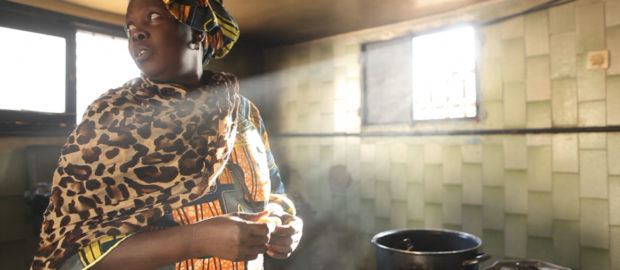 (English below)
Du 30 novembre au 07 décembre 2018, le Festival de Cinéma Méditerranéen de Bruxelles a fêté les 60 ans du cinéma marocain, dont les histoires se croisent depuis la création en 1984 du 1er festival du film Arabe de Bruxelles, portée par l'importante communauté marocaine de Bruxelles.
A cette occasion, le "Med" a offert au FIDADOC une Carte Blanche pour son 10ème anniversaire, composée de 3 films sélectionnés et primés ces dernières années à Agadir :
– AMAL de Mohamed Siam (Égypte), bénéficiaire de l'édition 2015 de la Ruche Documentaire du FIDADOC 2015, Prix des droits Humains au FIDADOC 2018 ;
– TIGMI N IGREN de Tala Hadid (Maroc), Prix TV 2M au FIDADOC 2017 ;
– AJI-BI, LES FEMMES DE L'HORLOGE de Raja Saddiki (Maroc), bénéficiaire de la Ruche Documentaire du FIDADOC 2014, Prix du public « Nourredine Kachti » au FIDADOC 2015 (photo en couverture).
Une initiative soutenue par Wallonie Bruxelles International dans le cadre de la saison culturelle « Maroc 2018 ».
> Le Programme complet du focus Maroc.
CARTE BLANCHE  AT CINEMAMED (BRUSSELS)
From November 30 to December 7, the Brussels Mediterranean Film Festival celebrated the 60th anniversary of Moroccan cinema, whose stories are connected since the creation in 1984 of the 1st Brussels Arab Film Festival, carried by the important Moroccan community of Brussels.
To celebrate FIDADOC' 10th birthday, Cinemamed proposed us a "Carte Blanche" with 3 films selected and awarded in Agadir:
– Amal by Mohamed Siam's (Egypt), alumni of the 2015 FIDADOC Documentary Hive, 2018 FIDADOC Human Rights Prize;
– Tigmi N Igren by Tala Hadid (Morocco), 2017 FIDADOC TV 2M Award;
– Aji-Bi, The women of the clock by Raja Saddiki (Morocco), alumni of the 2014 FIDADOC Documentary Hive, 2015 FIDADOC Audience Award.
An initiative supported by Wallonie Bruxelles International in the frame of the cultural season "Maroc 2018".